After you've created a campaign, it's important to invite influencers to it. You can invite as many influencers as you want, they'll send you offers, and you can accept or decline any offer.
There's no downside to sending invites, so take advantage of it! Here's how:
1) Click 'Book Influencers'
2) Use the filters to narrow down on influencers you like based on price, follower count, favorite genre, and more.
3) Click 'Send Invite'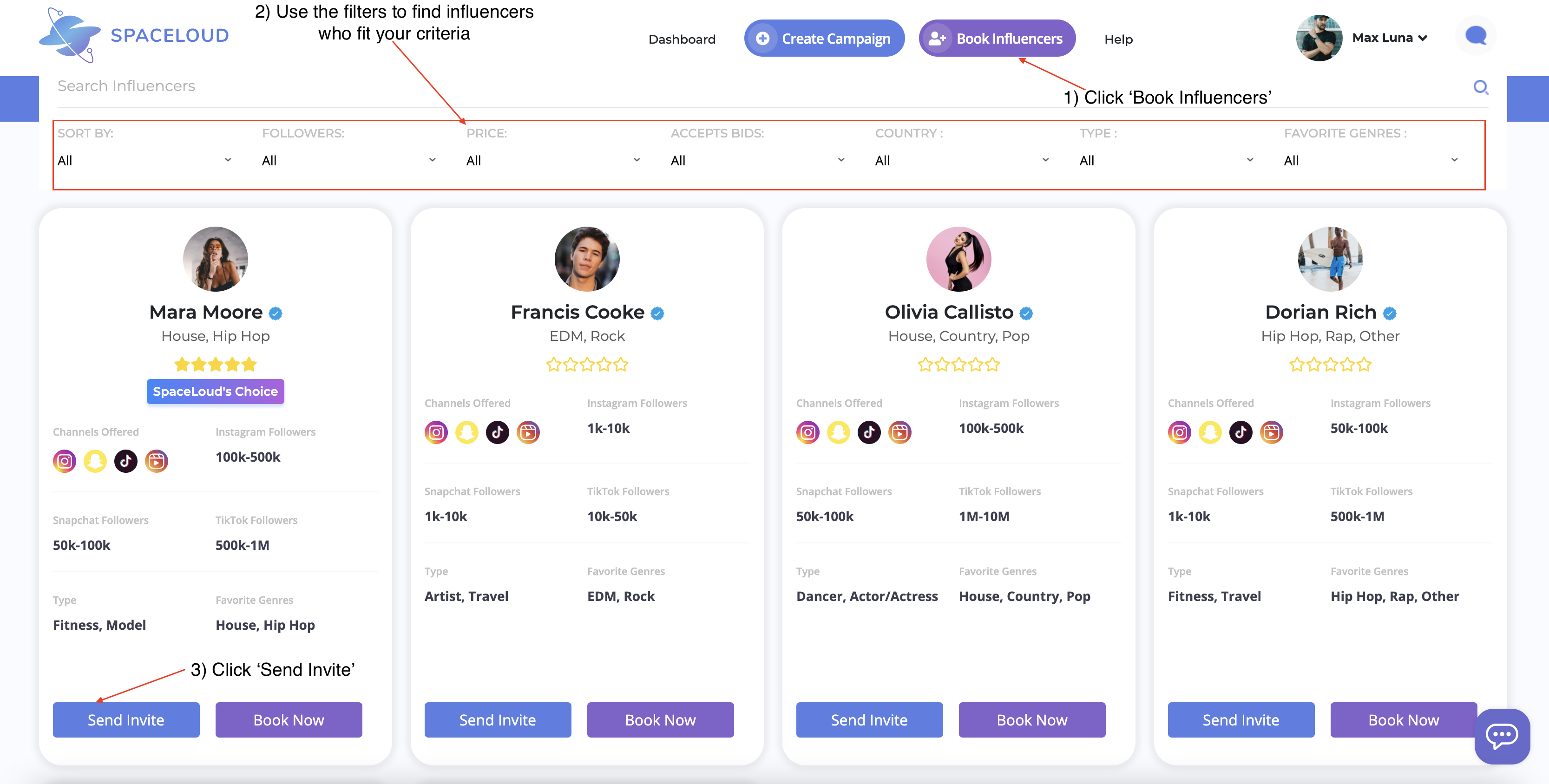 4) Select the campaign you want to invite them to.
5) Click 'Send Invite' again. Done!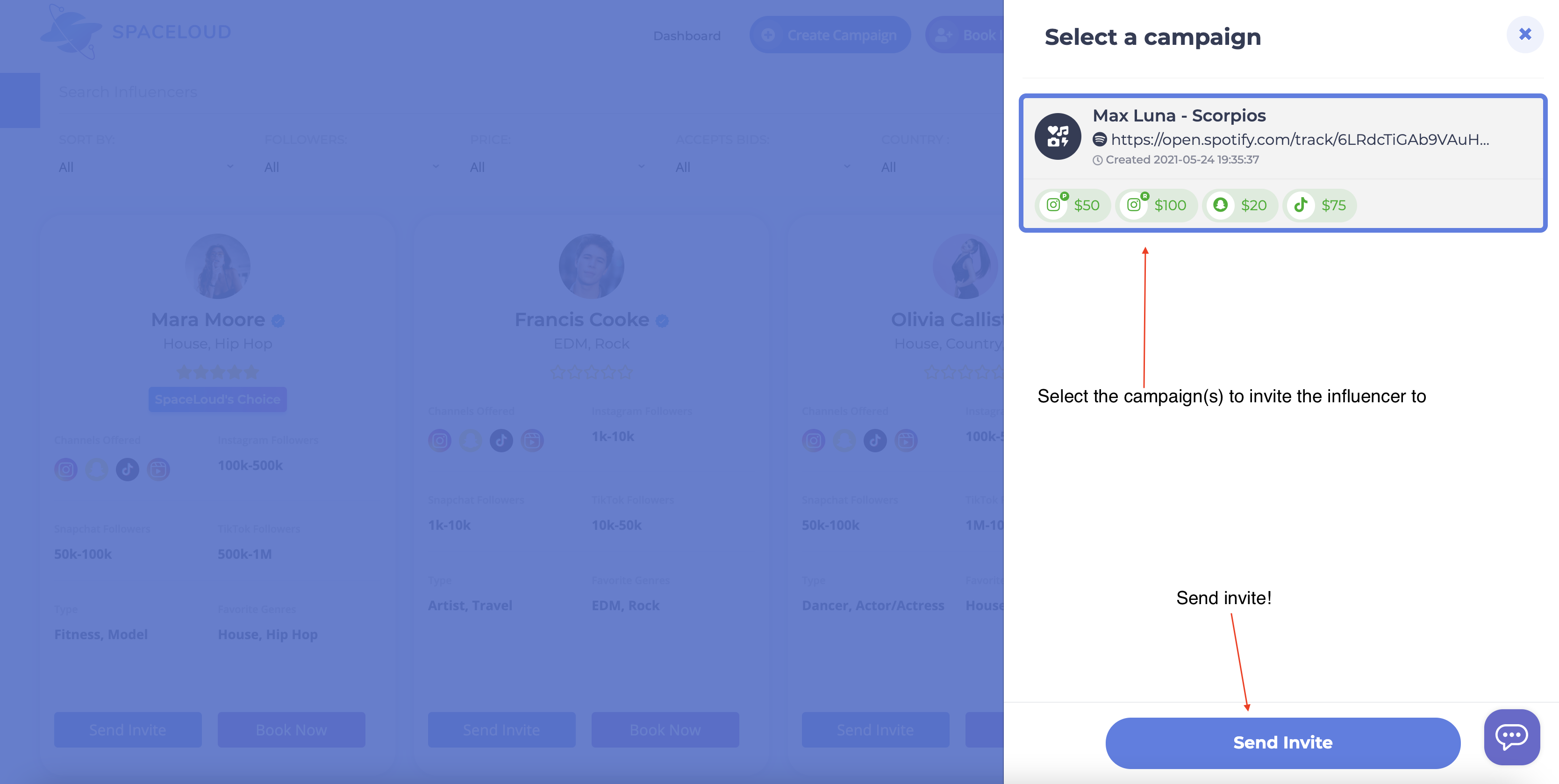 It will then show up on your 'Dashboard' under Pending > Invite Sent. You can expect to hear back from influencers within 3-days.
As always, feel free to message us with any questions. Good luck!