You'll have to connect Stripe to get paid on SpaceLoud, and you can do this in less than 2-minutes.
Navigate to Account Settings > Payments > Connect and follow the Stripe prompts to finish the process.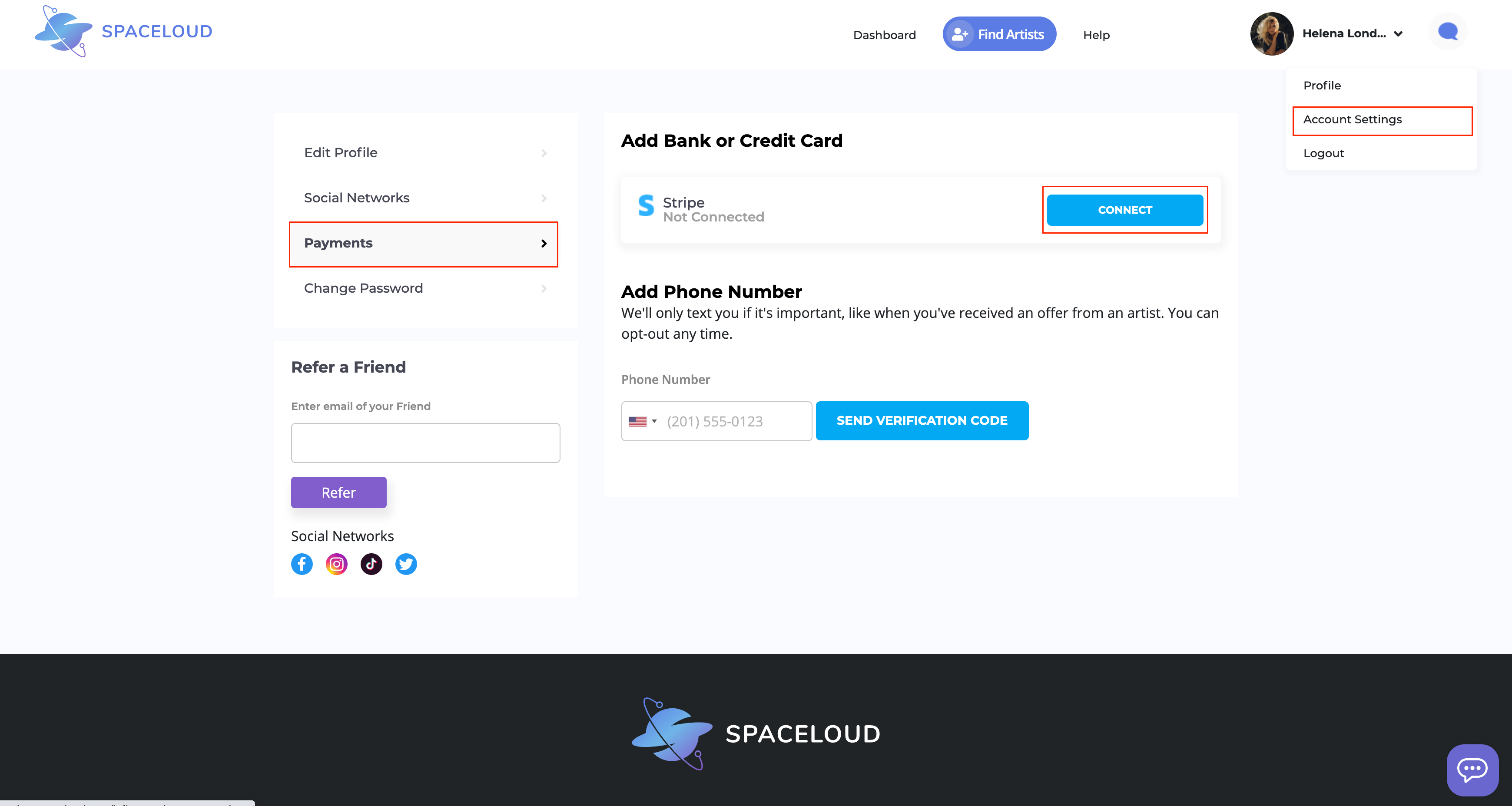 When you complete a campaign, payment is instantly released to your bank account. It usually takes two business days (or less) to get there.