After you create a campaign, influencers will send you proposals. To review your proposals, navigate to Campaigns > Proposals Received > Review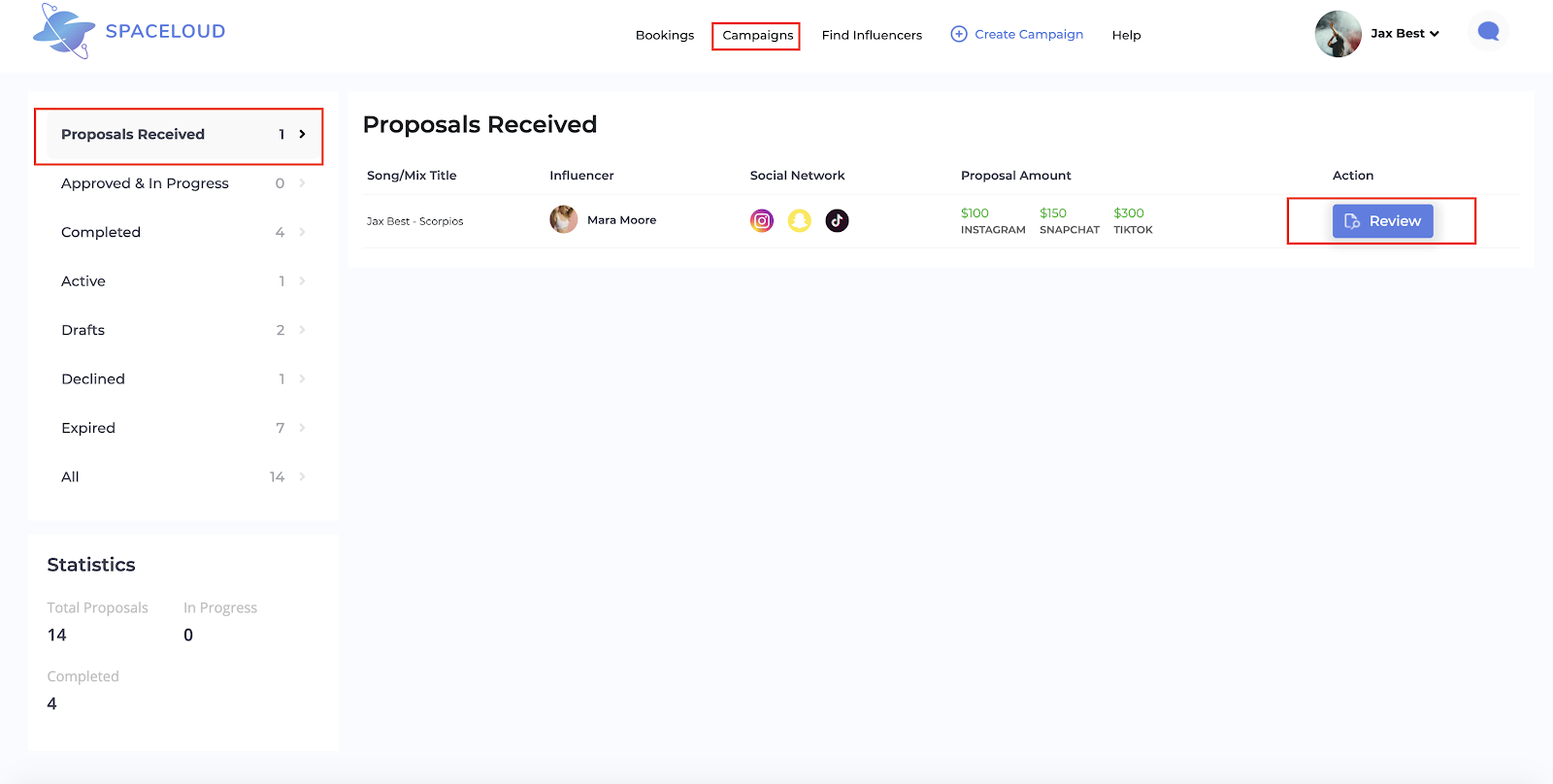 From there, you have the option to accept or decline the proposal.
If you accept the proposal, your card will be charged for the agreed-upon amount, and the proposal will also move to the 'approved and in progress' tab. Your payment will be held securely by SpaceLoud and only released to the influencer once they complete your campaign.
To complete your campaign, the influencer will first share your music to the social channels that were agreed upon. After that, on SpaceLoud, they will upload screenshots of the stats for each social channel post. This way you can see exactly how many people viewed the post, clicked the link to your music, etc. There is full transparency as to how effective your campaign was.